Homeowners Insurance is meant to be a security blanket that steps in to help when a catastrophic event occurs that damages or destroys your home. A homeowners insurance policy covers everything from the actual structure of your home and other structures on your property to your personal belongings and the unknown side of life that encompasses your financial wellbeing.
In some instances, filing and getting paid for a single claim could equal an entire life's worth of premium payments. Let's take a look at what homeowners insurance helps protect you from, what it covers, how the price is determined and which components create it.
Get Your Customized Insurance Quote Today!
Homeowners insurance covers your home's structure, any unattached structures on your property, your personal belongings kept in your home and on your property, reimbursements for additional expenses incurred when your home is deemed uninhabitable, medical payments for major and minor injuries, legal expenses due to an injury on your property and damage you may have caused to another person's property.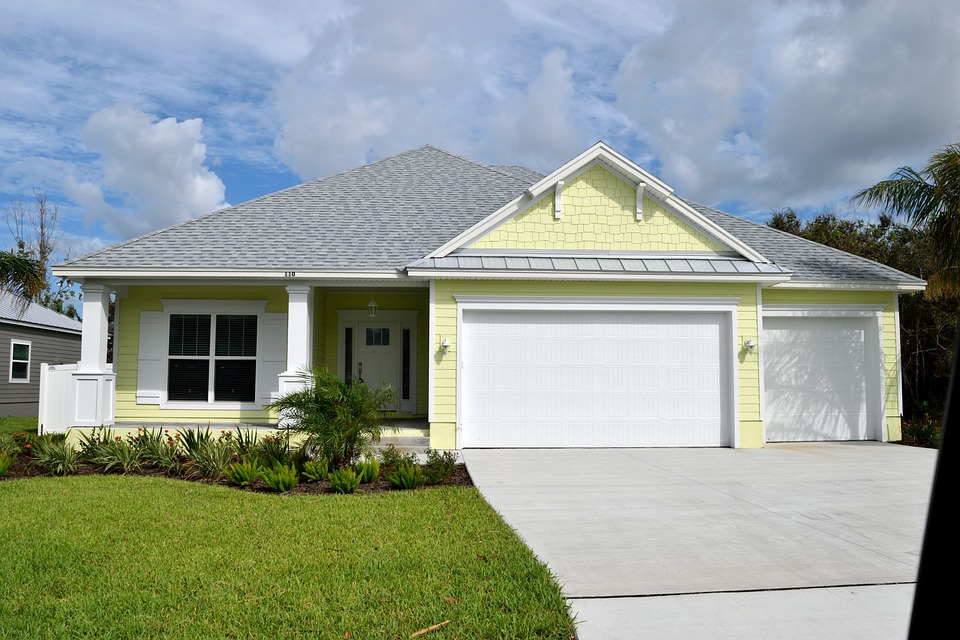 What is Home Insurance?
Home insurance, also commonly called hazard insurance or homeowner's insurance (and often abbreviated in the US real estate industry as HO3), is a type of property insurance that covers a private residence. 

It is an insurance policy that combines various personal insurance protections, which can include losses occurring to one's home, its contents, loss of use (additional living expenses), or loss of other personal possessions of the homeowner, as well as liability insurance for accidents that may happen at the home or at the hands of the homeowner within the policy territory.
Typical Home Insurance Coverages
Section I — Property Coverages
Coverage A – Dwelling
Covers the value of the dwelling itself (not including the land). Typically, a coinsurance clause states that as long as the dwelling is insured to 80% of actual value, losses will be adjusted at replacement cost, up to the policy limits. This is in place to give a buffer against inflation. HO-4 (renter's insurance) typically has no Coverage A, although it has additional coverages for improvements.

Coverage B – Other Structures


Covers other structure around the property that are not used for business, except as a private garage. Typically limited at 10% to 20% of the Coverage A, with additional amounts available by endorsement.
Coverage C – Personal Property
Covers personal property, with limits for the theft and loss of particular classes of items (e.g., $200 for money, banknotes, bullion, coins, medals, etc.). Typically 50 to 70% of coverage A is required for contents, which means that consumers may pay for much more insurance than necessary. This has led to some calls for more choice.
Coverage D – Loss of Use/Additional Living Expenses
Covers expenses associated with additional living expenses (i.e. rental expenses) and fair rental value, if part of the residence was rented, however only the rental income for the actual rent of the space not services provided such as utilities.
.
Oldest City Insurance provides the following types of business insurance protection:
Builders' Risk Insurance
Business Interruption Insurance
Business Owners Package Insurance
Commercial Auto Insurance
Commercial Earthquake Insurance
Commercial Property Insurance
Commercial Trucking Insurance
Commercial Umbrella Insurance
Contractor's General Liability Insurance
Directors and Officers Liability Insurance
Employment Practices Liability Insurance (EPLI)
Garage Insurance
General Liability Insurance
Hotel & Motel Hospitality Insurance
Key Person / Employee Insurance
Kidnap & Ransom Insurance
Liquor Liability Insurance
Medical Malpractice Insurance
Product Liability Insurance
Professional Liability (Errors & Omissions) Insurance
Restaurant & Bar Insurance
Special Event Insurance
Surety Bonds
Technology Insurance
Wholesalers & Distributors Insurance
Workers' Compensation Insurance