Protecting families in Florida since 1987
We are in the business of helping people navigate the confusing world of insurance. We help St. Augustine residents save time and money by partnering with 15 top rated insurers so we can shop for the best insurance company with the best rate so you don't have to. Own a business? We have been helping business owners reduce risks, save time and money while helping protect your most valuable assets.
Looking for a quote for your home, auto or business?  Click the links below, fill in the information forms and we will be in contact with you shortly.  If you need immediate assistance, we are just a phone call away. Call us at (904) 824-7283.
Oldest City Insurance offers affordable car insurance, customized for you.
We have many companies to choose from to help you save money while getting the best coverage for your vehicle.

Work with our experienced agents that will find the many discounts you are entitled to which translates to deep savings on home insurance. We partner with multiple Florida insurance companies which are "A" rated or better to give you piece of mind.
You've worked hard to build your business. Protect your business from from lawsuits arising from bodily injury, property damage and even personal injury on the job site. We have many highly rated companies that will protect one of your most valuable assets, your business.
FLOOD INSURANCE
Anywhere it rains, it can flood. Oldest City Insurance can not only establish which flood zone you are in but find the best coverage for your area. You no longer are locked into expensive paid in full flood policies issued by the National Flood Insurance Program. Call today for details.
Protecting families in Florida since 1983
Located right in the heart of St. Augustine on San Marco Avenue in the San Marco Plaza, Oldest City Insurance has been helping locals navigate the sometimes overwhelming area of insurance. Whether it's Auto, Home, Business, RV, Boat or Motorcycle, we have the quality resources to digitally shop a multitude of companies to ensure the very best coverage at the very best premium….every time!
Quotes from Multiple Companies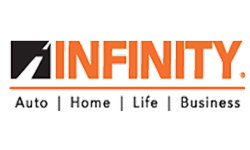 Read what satisfied customers have said about Oldest City Insurance!